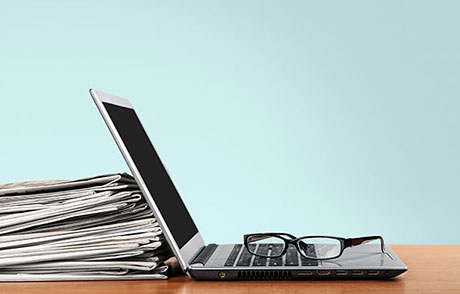 Protecting The Eyesight Of Toddlers & Children
Proper eye care is essential at any age, but especially when a child's eyes are developing and forming a foundation for life. At Dr. Schottenstein's office, your NYC ophthalmologist, we want to give parents the correct tools to protect their child's eyesight, encourage hand-eye coordination, and which signs to look out for if a child has an eye disorder or vision problem. 
Eye Exams For Children
Eye exams for children are a great way to determine if they have any sort of sight problem or an eye disorder. When your child is born, they will receive an eye exam prior to being discharged from the hospital. This is true for all newborn babies. Following this initial eye exam, your baby will receive eye exams with their regular doctor at their 2, 4, and 6-month checkups. If the doctor suspects a problem, you will be referred to an ophthalmologist.
A toddler or child should see an eye doctor if you or their teacher detects any eye problem. Parents should watch for these signs to determine if a pediatric eye exam is needed:
Holding books, toys & other objects too close to their face

Squinting or frequent blinking

Tilting their head when trying to see a page in a book

Other unusual interactions with toys or people
If you are seeing these actions in your toddler or child, please contact Dr. Schottenstein in Manhattan to schedule a pediatric eye exam. 
Positive Eye-Stimulants For Your Child
As your child grows, we encourage all parents to give their child-specific hand-eye coordination toys and toys that will help with good visual skills. From babies through young children, there are age-appropriate toys to aide in positive eye stimulation. Dr. Schottenstein recommends the following:
Building blocks & linking blocks

Stringing beads

Puzzles

Pegboards

Drawing with pencils, chalk, markers, & crayons

Modeling clay

Finger painting
Our eye care team in Manhattan also suggests very limitedly to no screen time at all, especially for babies and toddlers. Your child should play with toys they can grab in their hands to strengthen their fine motor skills and hand-eye coordination. 
Protecting Your Child's Eyesight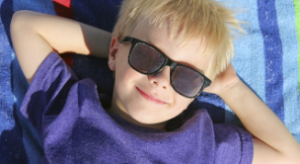 For all children, parents should protect their eyes from harmful objects, the sun, or anything that may impair their vision. Beginning with their diet, feed your toddler or child a nutrient-rich diet with many fruits and vegetables to encourage healthy eye development. Protect your child's eyes from harsh UV rays with UV specific sunglasses and a hat. This is especially important for any child of any age, including babies as their eyes, are quite sensitive. Purchase proper protective eyewear for specific contact sports to decrease the possibility of an eye injury. And, never hesitate to call Dr. Schottenstein's Manhattan eye doctor's office to schedule an eye exam for your little one. 
Contact Your Pediatric Ophthalmologist In NYC Today!
For questions or concerns about your child's eyesight, eye development, or to schedule their first eye exam, call our Manhattan eye care office. We will ensure your child feels right at home and comfortable in our family-friendly environment. Call Dr. SChottenstein's at 212-874-2300 today! We look forward to helping your child see clearly for life.
---
---